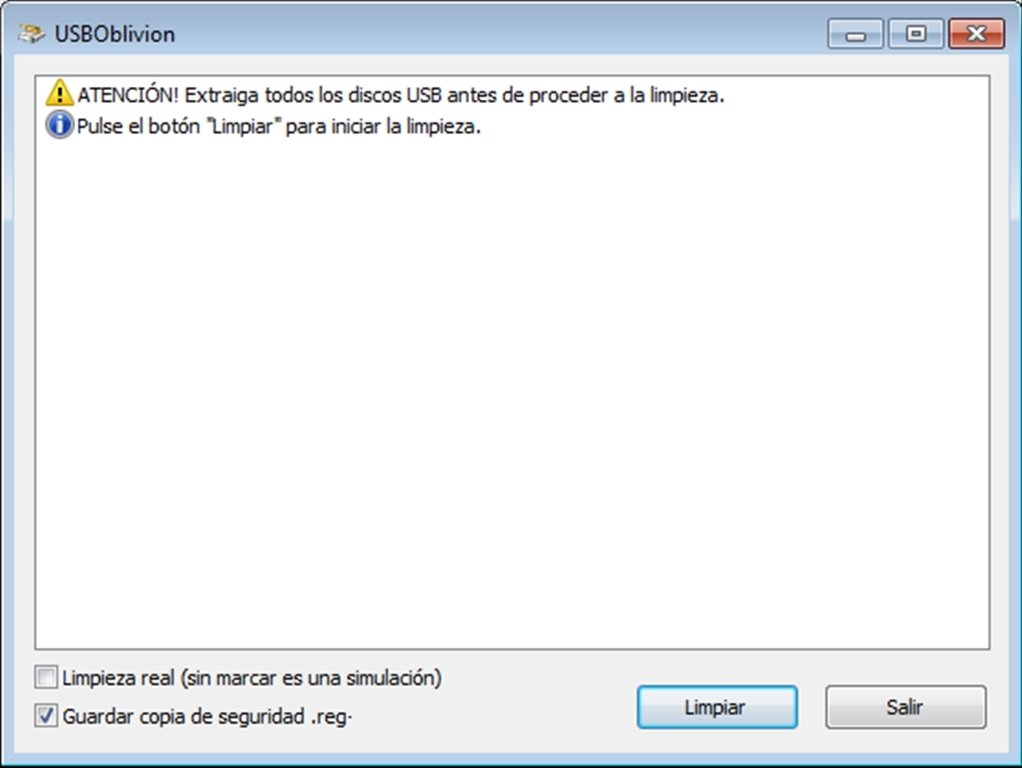 Download Free USBOblivion 1.14.0.0 – Free PC Download
USB pendrives have become an essential tool for working with a computer and moving data from one place to another. Each time you connect a USB device to your computer, a series of data and registry entries are stored in the system. USBOblivion is a free tool set eliminates all traces of devices connected to the computer.
Clear the connection history associated with the devices
USBOblivion is portable program, very easy to use completely deletes the history file of connected devices which is updated every time someone logs on to the computer. This can be very convenient, for example, if you want to prevent your boss from knowing that you have connected a USB to the company computer.
Main characteristics
USBOblivion does not require installation. Once you start the program, you will see only two buttons and two options. One of the buttons is to start cleaning and the other to exit the application. In terms of options, USBOblivion allows you to:
Perform one simulation of the cleaning process, so you can see the changes that will be made before deleting the data.
Save a backup of your Windows registry.
When you click the clean button, you will see a list of all the actions USBOblivion runs on the system.
Download USBOblivion free of charge and delete the traces left by USB devices.
Download Last Version: USBOblivion 1.14.0.0 – Free PC Download
Free 2021
Download tags: #USBOblivion #Free #Download