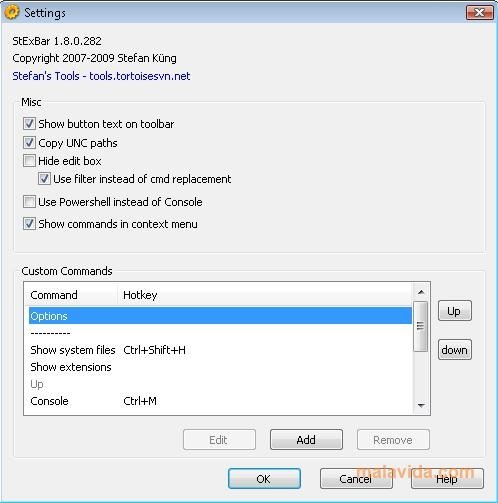 Download Free StExBar 1.11.2 – Free PC Download
StExBar is one special add-on for Windows Explorer with which you will be able to expand its sometimes limited functions. This application includes one tool bar from which you will have access to one full range of new utilities. Additionally, you can create your own commands.
Thanks to this application you can quick access to the Windows command line terminal, create new folders, rename multiple files at once, or copy multiple file paths at once. Additionally, it has a text box that can be used to both search the current folder and launch commands from the command line or MS-DOS. These options have predefined keyboard shortcuts that you can modify as much as you want so that the available customization options are comprehensive.
Explorer options may be a bit limited for many users, but thanks to that StExBar they will find one whole variety of new options to select and complete existing ones.
Download Last Version: StExBar 1.11.2 – Free PC Download
Free 2021
Download tags: #StExBar #Free #Download