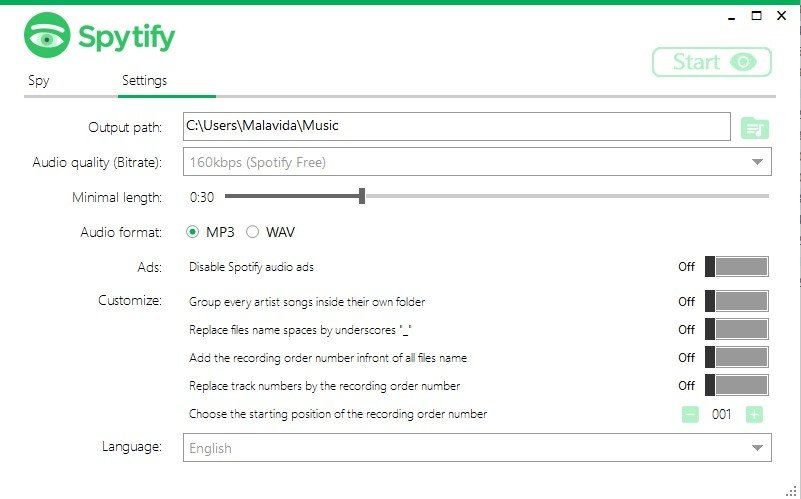 Download Free Spytify 1.8 – Free PC Download
Some users refuse to admit that the downloads are dead. It is much more convenient to resort to legal streaming services to enjoy listening to our favorite music or watching the best series and movies by downloading and taking up space on our devices. Spotify is the music platform par excellence, with millions of active users and more hours of music we could possibly listen to over several lifetimes. And now these users can download all this music.
Those who are hesitant to go ahead can enjoy all these songs without giving up their favorite MP3 format thanks to Spy. It is a small program capable of recording (not downloading) all the tracks played on Spotify. We need to distinguish between downloading and recording because, in order for this software to work properly, the song must be played in its entirety so that it can be recorded on our hard drive, so it is not a quick process.
Key features of Spytify
Although the process is not as fast as we would like it to be, its operation is perfect and its options allow us to keep as much music as we want in the highest quality, provided we have enough time and patience:
Allows us to record songs played on Spotify.
Ability to differentiate each song and separate them into different pieces.
Let's choose between MP3 and WAV for the output format and select bitrate.
It does not record ads played between song and song.
The software allows us to group songs into folders according to the artist or album.
Download Last Version: Spytify 1.8 – Free PC Download
Free 2021
Download tags: #Spytify #Free #Download