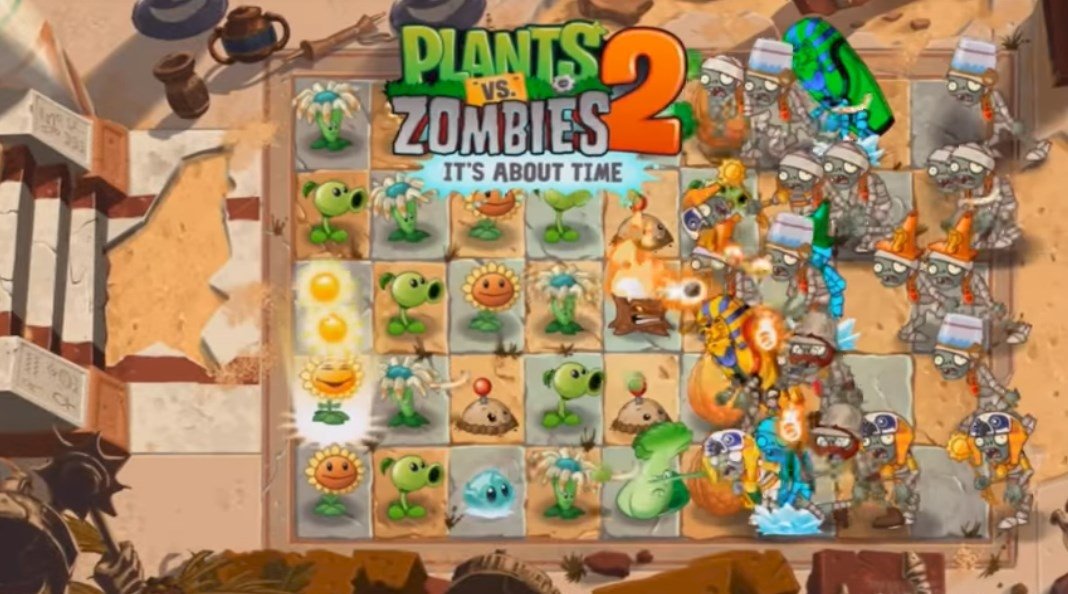 Download Free Plants vs. Zombies 2 8.6.1
Among the tower defense strategy games, one of the most successful titles, if not the most successful, was definitely Plants vs. Zombies that was a big hit on both Android and iPhone. The second part offered us the same and also became a great success in terms of downloads for smartphones and tablets. But what about the computer version? Don't worry, you can download now Plants vs. Zombies 2 for Windows.
The game has not changed: we must prevent the zombies from reaching our doorstep. For this purpose, as you already know, you have to do it grow all kinds of plants in your garden able to stop the progress of various undead species that want to eat your brain.
The biggest new feature about the first part of this title in Garden War is that we can now explore different worlds in hundreds of levels: Ancient Egypt, the Future and the Far Ages … and after every world, we have to face a final zombie boss.
Main characteristics
These are the main features we will find in this strategy game:
11 worlds with over 300 levels to complete.
Wide range of weapons: sunflowers, pea shooters, laser beans
Huge variety of zombies: jetpack zombies, mermaid zombies, standard zombies, hen zombies …
Improve your plants with packages of special seeds that offer you interesting power-ups: double your defense, strengthen your attacks, speed up the growing process …
Face a final zombie at the end of each world.
Complete special missions to earn extra points and items.
However, you should be aware that this game does not come with a standard installer, as we need to use the Android APK with a BlueStacks emulator. All you have to do is install it on your computer and drag the game file to the screen to start the installation and start the game.
Download Last Version: Plants vs. Zombies 2 8.6.1
Free 2021
Download tags: #Plants #Zombies