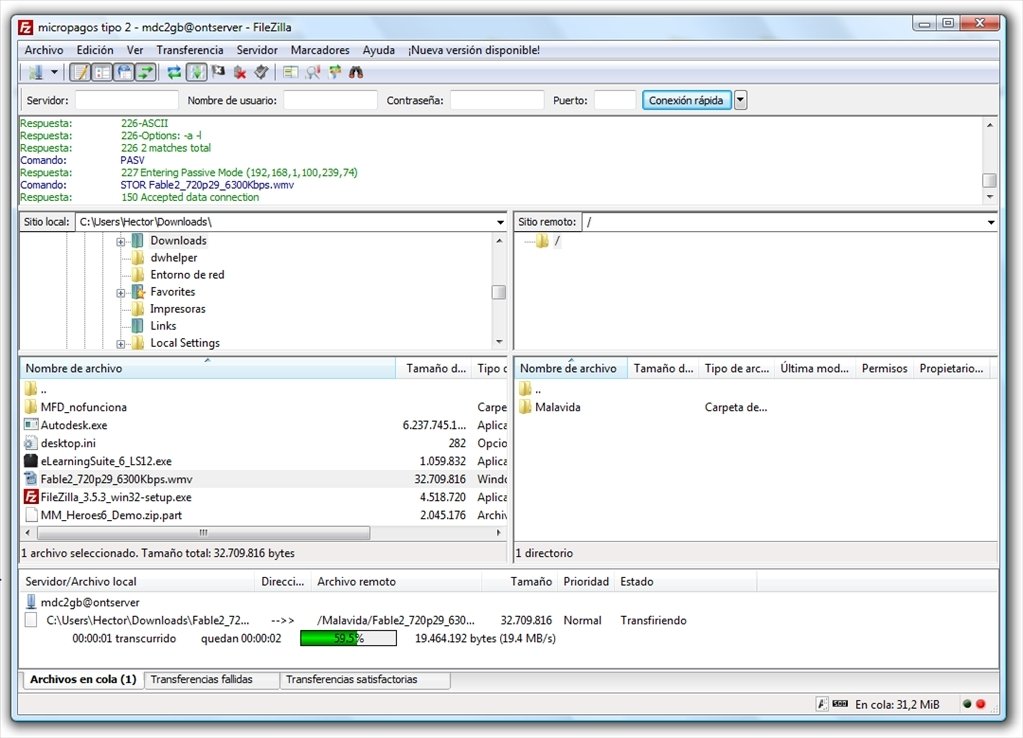 Download Free FileZilla 3.56.1 – Free PC Download
FileZilla is a complete FTP client, one of the best in its field. Thanks to FileZilla You will be able to upload and download files from remote servers as long as you have an Internet connection.
The best free FTP client.
Save your files to your FTP server and get easy access to them thanks to FileZilla. This program is one example of stability, offers excellent file transfer speed and guarantees reduced resource consumption.
Characteristics
FTP client.
Compatible with FTP transfer protocols via SSL / TLS, FTPS and SFTP via SSH.
High file transfer speeds that you can adjust manually.
Easy configuration.
Stop downloading and resume whenever you want.
Allows you to work with files larger than 4 GB.
Includes support for HTTP / 1.1 and SOCK5.
Offers the ability to search and edit files remotely.
Compatible with IPv6.
Use this software through proxy server, FTP proxy server or firewall.
Get a message log.
Optimized interface for work
With FileZilla everything is easy. The interface of the program is optimized for the search of user comfort, allowing you to move quickly thanks to the structure of the tree. FileZilla has an aspect similar to Windows Explorer and uses a tab-based system to speed up work.
The left side of the program shows the files on your hard drive, while the right side is dedicated to the files stored on the server. At the same time, the table at the bottom will allow the user to see the status and evolution of transports through the transport queue.
Very convenient tool for updating files on your hosting.
FileZilla is a great FTP site administrator where you can create your own list of corresponding settings. If you are looking for an FTP client that offers guarantees, you need to download FileZilla free of charge.
Download Last Version: FileZilla 3.56.1 – Free PC Download
Free 2021
Download tags: #FileZilla #Free #Download